The Vision of ARS is to be the leading partner for advisors nationwide by providing cutting-edge tools and support needed to build a vibrant and successful retirement planning practice for you and your families.
Client Prospecting
Straight forward solutions that answer your clients retirement concerns. These solutions have been specifically crafted to suit our professional agent's needs and business plan.

Skill Development Package
We build a unique skill set for our agents and advisors to reach their full potential. Every big producer in the country uses a skill development package to keep them focused on the task at hand.   
Product Support Analysis
No product hype or deals. Simple, straightforward product training and explanation.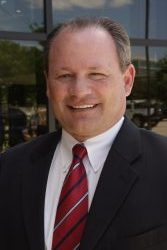 In the fall of 1995 Kevin Wingert was approached by Dave Noble about starting a new life insurance company based out of West Des Moines, IA called American Equity.  In 2001 he was named President of American Equity Life Insurance and served on the board of directors for both the life insurance company and the holding company that went public in 2004.  At American Equity, the vision was simple.  People. Service. Future.  It was that vision that moved him to seek opportunity, not security, and became an American Entrepreneur in 2009 when he started American Retirement Systems.
Mission
Our goal is simply to build strong relationships and businesses with a small group of professionals who believe in honesty, integrity, and service for their clients.  You and your clients aren't numbers to us.  Our work and relationships are our bond.
Vision
Our vision is different.  We offer honest solutions to retirement professionals and their clients.  Straightforward product training and explanations.  Marketing programs that work financially for the professional agent's business plan. Unparalleled service…